DURING THE ORIENTATION SESSION, YOU WILL.
Get to know the campus and the resources available to you

Find out about activities and clubs available to students

Gain more confidence with your choice to become a college student
Remember new students need to have a Completed SKC Admissions Application submitted prior to attending NSO. You may Apply for Admission to Salish Kootenai College online for questions please contact the Admissions Department 406-275-4855.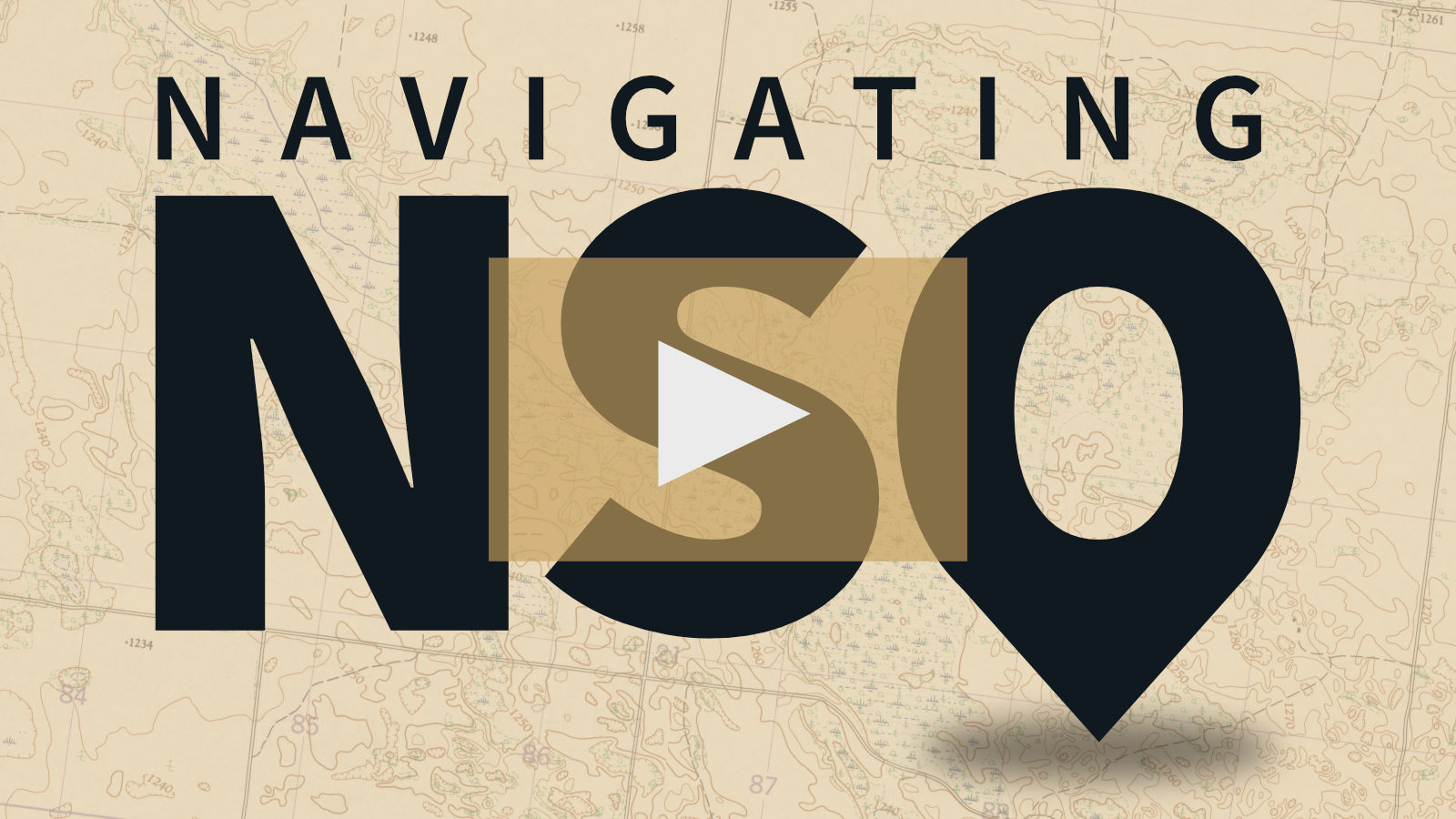 This short video will guide you through the steps to completing SKC's  Online New Student Orientation
Don't forget the assessment!
Your New Student Orientation experience isn't over until you've taken the online NSO assessment.
Remember, a unique link will be sent to your email once you've started the assessment. This link will allow you to leave the assessment and come back to it at a later time to complete it.
Once the student has completed New Student Orientation they may register for classes per review from their advisor.
For additional New Student Orientation questions, please contact:
Declaration of Major Form
If you have not already filed your Declaration of Major form you may do so here.
You will need to contact your advisor before registering for this quarter's classes. The list below should help you contact them to get your advising and registration process started.
The following links will allow you to send an email to an advisor in your department.
Allied Health
Primary Contact
Valerie Johnson (EMER. Serv.)
valerie_johnson@skc.edu
Secondary Contact
Hannah Kimmel (Medical Assist.)
hannah_kimmel@skc.edu
Respond to Emails Tuesdays 9:00-11:00 AM
BUSINESS
Primary Contact
Rachel Andrews-Gould
406-275-4851
rachel_andrewsgould@skc.edu
Secondary Contact
Tim Carlin
406-275-4852
timothy_carlin@skc.edu
We will respond to emails within 24 hours. Please email both of us.
COMMUNITY HEALTH
Primary Contact
Alana Bahe (Health Promotion Practices)
(406) 275-4926
alana_bahe@skc.edu
DENTAL ASSISTING
Primary Contact
Jennifer Hoff
(406) 253-2454
jennifer_hoff@skc.edu
Secondary Contact
Danica Luedtke
(406) 240-0244
danica_luedtke@skc.edu
We will respond to emails within 24 hours.
DIGITAL DESIGN
Primary Contact
Lesli Anderson
lesli_anderson@skc.edu
I will respond to emails within 48 hours.
Elementary EDUCATION
Primary Contact
DougRuhman (Elementary)
(406) 249-6534
douglas_ruhman@skc.edu
Secondary Contact
Kathie Maiers
406-275-4750
kathie_maiers@skc.edu
FORESTRY
Primary Contact
Robert Kenning
(406) 275-4886
robert_kenning@skc.edu
Secondary Contact
Adrian Leighton
(406) 885-2787
adrian_leighton@skc.edu
Responding via email Tuesdays
FORESTRY (and Wildland Fire)
Primary Contact
Rick Everett
(406) 275-4769
rick_everett@skc.edu
Email turnaround 24 hours
Geospatial Science (GIS & UASO Certification)
Primary Contact
Cody SIfford
cody_sifford@skc.edu
Secondary Contact
Robert Kenning
(406) 275-4886
robert_kenning@skc.edu
Responding via email Tuesdays
HIGHWAY CONSTRUCTION
Primary Contact
Dennis Talbott
(406) 249-2525
dennis_talbott@skc.edu
HYDROLOGY
Primary Contact
Chris Frissell
Chris_frissell@skc.edu
INFORMATION TECHNOLOGY / PRE- Engineering
Primary Contact
Drew Grennell
275-4064
drew_grennell@skc.edu
LIBERAL ARTS
Primary Contact
Effie Clairmont
effie_clairmont@skc.edu
Will respond by the next day the college is open, during normal business hours
LIFE SCIENCES, GENERAL SCIENCES, HEALTH SCIENCES CERT.
Primary Contact
Christina Rush
406-275-4894
christina_rush@skc.edu

Clay Comstock
406-275-4945
clay_comstock@skc.edu
Please feel free to email any us. That way we will be sure to have at least one of us respond quickly. Please note we are in charge of three majors: Life Sciences bachelors, General Sciences associate, and the Health Sciences Certificate. We also advise students who are not yet accepted into nursing, and help them choose appropriate science and math courses prior to acceptance.
MATHEMATICS
Primary Contact
Matt Seeley
275-4901
matt_seeley@skc.edu
Secondary Contact
Dan Patrick
275-4897
dan_patrick@skc.edu
NATIVE AMERICAN STUDIES
Primary Contact
Dean Nicolai
275-4821
dean_nicolai@skc.edu
Secondary Contact
JoAnn Ducharme
275-4951
joann_ducharme@skc.edu
As the primary advisor Dean Nicolai will be available during all business hours, Monday - Friday, and by appointment on weekends. JoAnn Ducharme will be available by appointment.
NURSING
Primary Contact
Tara Hout
(406) 275-4922
tara_hout@skc.edu
Secondary Contact
Kristine Hilton
(406) 275-4910
kristine_hilton@skc.edu
Available only for accepted and admitted into nursing students (all have been advised for winter ASN, RN-BSN, and BSN already), not students who want to take classes in anticipation of applying for nursing for next academic year 2021-22. Have prospective students go to nursing.skc.edu 'future students 2021' tab for meticulous next steps to follow, including taking the Pre-Admisison Exam by February 5. Contact Christina Rush, Wendy Westbroek or Clay Comstock from Life Sciences if you are not yet accepted into the nursing program for current advising.
OFFICE PROFESSIONS
Primary Contact
Brittnee Broom
406-275-4930
brittnee_broom@skc.edu
Best way to contact is through Email. Students can leave a message on my work phone and I will call them as soon as possible.
PSYCHOLOGY
Primary Contact
Carol Baldwin
406-275-4892
carol_baldwin@skc.edu
SOCIAL WORK
Primary Contact
Kasie Murphy-Brazill
406-471-4453
kassandra_murphy@skc.edu
Secondary Contact
William Schwarz
406-300-2332
william_schwarz@skc.edu
WILDLIFE & FISHERIES
Primary Contact
Janene Lichtenberg
406-212-5473
janene_lichtenberg@skc.edu
HOSPITALITY
Primary Contact
Terace Stewart
406-396-9758
terace_stewart@skc.edu
I will be available by email Mon-Friday from 9am-5pm each day. However, one can call my work phone and leave a voicemail with complete detail about the issue at hand and I will respond within 24hrs.
Secondary Education
Primary Contact
Debbie Bell
[406] 275-4928
debbie_bell@skc.edu
Secondary Contact
Wren Walker Robbins
[612] 615-2605
wren_walkerrobbins@skc.edu
Secondary Education -MATH
Primary Contact
Heather Bleecker
heather_bleecker@skc.edu
Early Childhood Education
Primary Contact
Kathie Maiers
406-275-4750
kathie_maiers@skc.edu
Secondary Contact
Amy Burland
406-544-3364
amy_burland@skc.edu
Early Childhood P-3
Primary Contact
Kathie Maiers
406-275-4761
kathie_maiers@skc.edu
Secondary Contact
Amy Burland
406-544-3364
amy_burland@skc.edu